Sebnitz
Discover the richness of the Upper Saxon Switzerland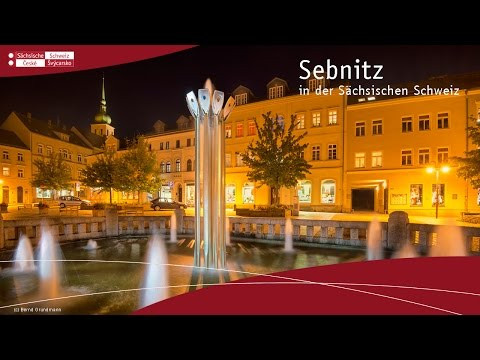 Thanks to its unique location and the diversity of its offerings, the Hintere Sächsische Schweiz region invites visitors to go on excursions, hikes and experience nature, but also to discover crafts, tradition, history and culture.
Sebnitz is idyllically located at the northern transition from the Elbe Sandstone Mountains to the Lusatian Mountains directly on the German-Czech border. The town offers ideal conditions for a varied holiday, not only thanks to this exposed location in the national park region. In the town known above all as the "silk flower town", everything to this day is under the sign of the flower. On a tour of the "Deutsche Kunstblume Sebnitz" foam factory, visitors learn about the fascinating tradition of this traditional craft, which has been at home here since 1834. In the herbal vitality bath, those seeking peace and quiet can relax and be pampered in summer and winter. Friends of small trains will get their money's worth in the TILLIG model railway gallery.
Several well-known villages in the Kirnitzschtal valley and Hinterhermsdorf have been incorporated into Sebnitz.