Kirnitzschtal
Railway experience and mill romance, panoramic view and hospitality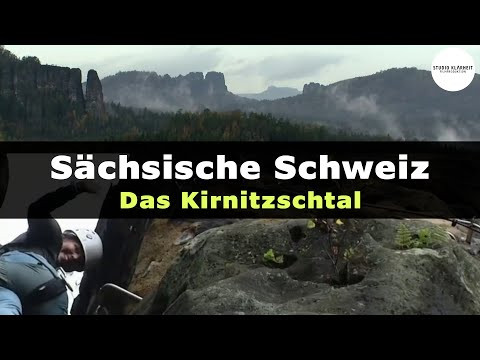 ... You can experience all this in the Kirnitzschtal and the panorama villages: Saupsdorf, Ottendorf, Lichtenhain, Mittelndorf and Altendorf.
Thanks to its location in the midst of nature, the convenient accessibility by public transport, a well-developed network of hiking trails, the excellent tourist infrastructure and, last but not least, the bizarre rock world on both sides, the Kirnitzschtal is a popular holiday and excursion destination for guests from near and far.
The Kirnitzschtal, named after the Kirnitzsch river (which rises near Krasna Lipa (Schönlinde)), is one of the most beautiful valleys in the Elbe Sandstone Mountains and one of the most diverse hiking areas. Schrammsteine, Kuhstall, Bärenfangwände, Hinteres Raubschloss and Großer Zschand - some of the most spectacular destinations in the region can be reached from here.
One attraction of the valley is the historic Kirnitzschtalbahn. It has been reliably transporting its passengers since 1898. For about 8 km, the railway accompanies the Kirnitzsch from Bad Schandau to the Lichtenhain waterfall.
With the Malerweg and the Panoramaweg, two of the top hiking trails with the most spectacular views of the mountains of Saxon Switzerland are located in this area.
Numerous charming inns and guesthouses offer a warm welcome to tired and hungry hikers.