Reinhardtsdorf-Schöna
Explore by bike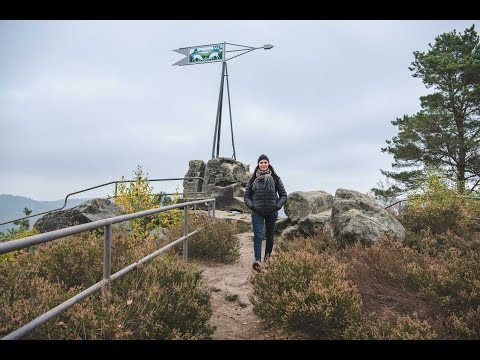 Situated between Großer Zirnstein, Kaiserkrone, Zirkelstein and Wolfsberg, the village offers hiking and recreational opportunities in wooded surroundings.
Reinhardtsdorf-Schöna with the district of Kleingießhübel surprises with a series of stones that rise up majestically from the landscape - and is the starting point for excursions on foot, by bike, by bus, by car or by romantic side-wheel steamer. The cross-border Elbe cycle path and the Schöna-Hrensko ferry connection also take visitors directly to Bohemian Switzerland.
The Malerweg (Painters' Path) attracts hikers not only along a traditional hiking route, but also to charming vantage points. If you like, you can also climb the Großer Zirnstein, the highest peak in Saxon Switzerland. The Reinhardtsdorf church is also a gem. Built in the Farmer's Baroque style, it was first mentioned in a document in 1368 and still houses a carved winged altar from 1521.
The village also boasts Umgebindehäuser (half-timbered houses) from the 18th and 19th centuries. The local history museum in the half-timbered house in Schöna bears witness to the life of a quarryman's family at the turn of the century. An annual meeting of sculptors takes place in the old sandstone quarry in Reinhardtsdorf. Some of the works created there can be found in the village and along the paths on the Wolfsberg.