Gohrisch
Under the spell of the Table Mountains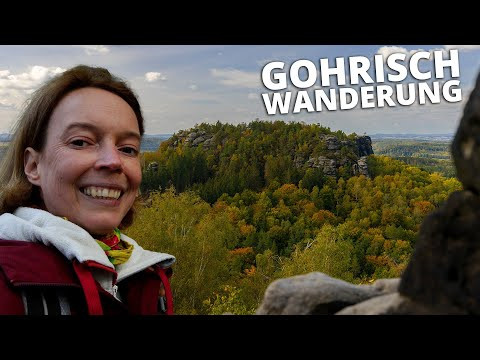 The municipality of Gohrisch is situated in a quiet, wooded and climatically balanced location on a plateau to the left of the Elbe. The towns of Bad Schandau and Königstein lie nearby in the Elbe valley. The isolated table mountains of the Elbe Sandstone Mountains are unique in Europe. The Gohrisch(stein), Papststein and Kleinhennersdorfer Stein, Kohlbornstein, Spitzstein and Katzstein lie in the middle of the municipality of Gohrisch.
The striking table mountains Lilienstein and Pfaffenstein as well as Königstein Fortress are not only visible from here but can also be hiked. A well-marked network of hiking trails meets the most diverse requirements.
An insider tip is the forest swimming pool with playground in the district of Cunnersdorf.
The spa town of Gohrisch has been known and loved as a "summer resort and climatic air health resort" since the early days.
It was this idyll that inspired the world-famous composer Dmitri Shostakovich to compose his string quartet here in July 1960. In his honour, the International Shostakovich Days have been held annually since 2010, hosted by the Sächsische Staatskapelle Dresden and various high-ranking guests, turning the spa resort into a stage.