Stadt Wehlen
A little pearl on the Elbe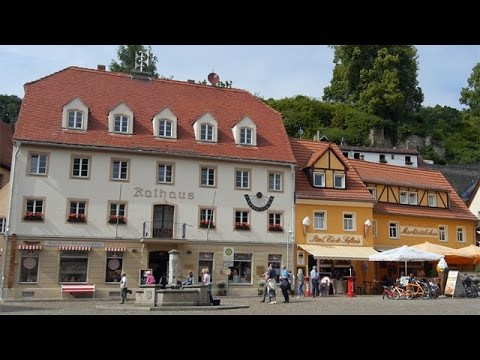 To the left and right of the Elbe stretches Wehlen as one of the best-known holiday resorts in Saxon Switzerland - with an unmistakable small-town flair.
The over 700-year-old town of Wehlen with its districts of Pötzscha, Zeichen and Dorf Wehlen is one of the smallest towns in the Free State of Saxony and lives mainly from tourism. Affectionately known by its inhabitants as "Wehlstädt'l", its sheltered location deep in the Elbe valley makes it particularly suitable for those seeking recreation.
The village's special attraction is its picturesque houses nestling on both sides of the Elbe on the wooded slopes, as a starting point for hikes into the romantic rocky world of Saxon Switzerland.
If you are interested in history or want to explore Saxon Switzerland in miniature, you can't miss Wehlen. From here, trips with the oldest and largest paddle steamer fleet in the world to Dresden or Meissen are possible.
Visitors can reach Wehlen by train, by car, by bus from the nearby district town of Pirna or by bicycle on the Elbe cycle path, which has been extended from the Czech Republic to Hamburg. However, you should find out in advance on which side of the Elbe your booked accommodation is located, because in Wehlen there is a passenger ferry but no bridge.